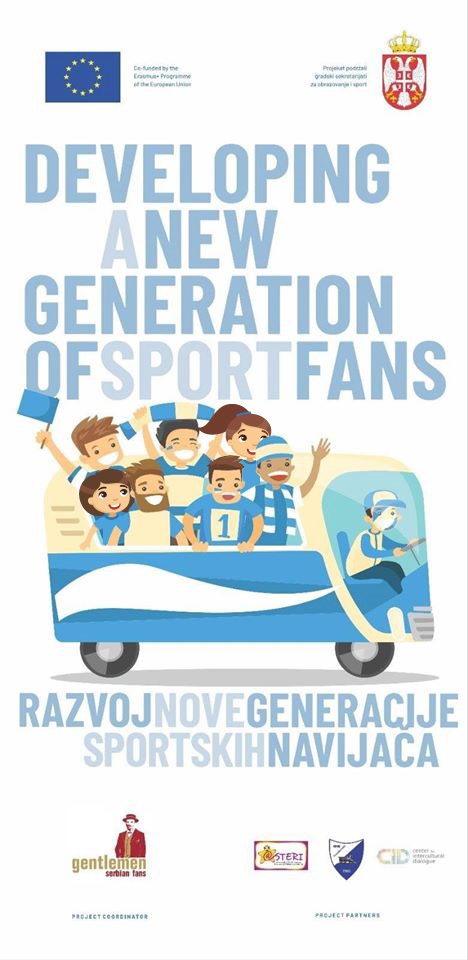 The European program The FANS, New Generation of Sport Fans, with the support of Erasmus +, aims to research and create a training guide for young fans in collaboration with the Gentlemen Fans from Serbia and the Center for Intercultural Dialogue (CID ), of Northern Macedonia.
Representatives of the organizations co-operated and held training and briefings in Skopje and Belgrade. A final presentation took place in May 2021 in Belgrade under the auspices of the Serbian Ministry of Sports, with the active support of the Serbian Football Federation and representatives of the National Team and local authorities, where the developments and proposals of the organizations were presented.
The Greek representation of the ASTERI Association proposed the creation and establishment of the European Youth Fan Award.
This Guide is being tested in Serbia with great success and we expect its adoption and application in Greece as well. https://www.facebook.com/Developingnewsportfans